South Africa, A Filmmaker's Paradise with Tax Incentives and Low Costs
The entertainment sector in South Africa is expected to continue growing at a faster rate than the overall economy in the coming years, thanks to rising demand for the homegrown subject matter and a growing respect for the country among international directors and producers. 
In accordance with a PwC report, South Africa's movie entertainment business will expand by 6.4% in 2023 and bring in R2.76bn ($240m). The market is projected to grow at a CAGR of 7.1% between 2023 and 2025, with revenues reaching R3.42bn ($295.5m) in the next 3 years. 
Market Expansion 
The South African film sector is doing well largely due to the Department of Trade and Industry's (DTI) incentive scheme, which helps both local and international productions. Supplemental refunds are available for post-production services performed in the nation, which is just one of the ways the incentives promote filming there. Presently, the DTI estimates that there are about 25,000 jobs in the industry, which is assisting in the expansion of the industry and the local economy by improving the industry's skill set.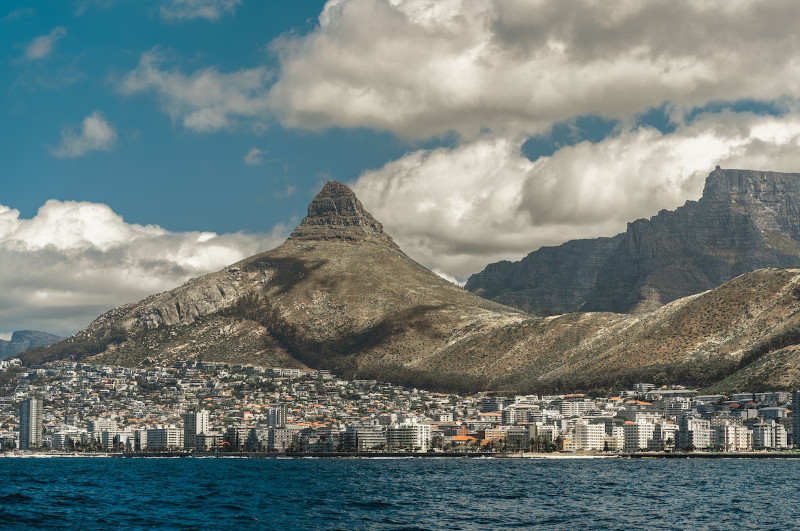 Foreign films with budget allocations of R12m ($1.04m) or higher can take advantage of a 20% revenue tax deduction on filming in the country, up to a maximum of R50m ($4.32m). A further 2.5-5% adjustment is available to those performing post-production work locally, based on the total amount spent. As stated by the DTI, a further incentive program provides a 35% refund for the initial R6m ($518,000) in eligible spending and a 25% cash back on all expenditures afterward. 
Earnings From Box Office 
These rewards are having a significant impact on the economy as a whole, in relation to their intended goal of promoting South African subject matter and expert knowledge. The DTI has invested over R60m ($5.18m), and they approximate that for each R1 ($0.09) invested in filmmaking, a further R3 ($0.26) is expended in the broader economy, successfully tripling their revenue. The lower cost of production is another allure for foreign filmmakers. Recent research conducted by the Gauteng Film Commission found that compared to filming in Europe or the United States, shooting a film in South Africa's Gauteng Province is 40% lower and approximately 20% cheaper than filming in Australia. 
With the rand depreciated by 7% against the dollar, international productions that must adhere to their currency budgets will find that shooting locally is more affordable than ever. South Africa has a lot going for it, including a large pool of skilled workers, a developed infrastructure, and pervasive fluency in English, but the expense associated with traveling there is still a large determinant, particularly for crew members arriving from the United States or Europe. 
Movie and televised network operator Silverline360 CEO Charl van der Merwe predicts an uptick in international productions filming in South Africa thanks to the DTI's backing and the nation's other competitive benefits. Particularly if you're serving the needs of foreign production houses, he told us that, "it's an interesting opportunity for those in the television and film business." Expanding our production capabilities to meet rising demand will require us to shift our attention to bolstering our proposition throughout the whole value chain. An increase in homegrown content production as a result of the local sector's development is also anticipated to contribute to the development of the market. 
Christine, country director for the Walt Disney Company in Africa, argues that quality content with broad appeal is essential for the growth of South Africa's creative field. The artistic community, she told us, "must create content that has the possibility of reaching further than only one nation or market" in order to be fruitful and receive funding for the innovation of content with excellent production values.
https://ylo.co.za/wp-content/uploads/South-Africa-A-Filmmakers-Paradise-with-Tax-Incentives-and-Low-Costs.jpg
576
1024
ylo.co.za
https://ylo.co.za/wp-content/uploads/top-logo-yolo.png
ylo.co.za
2023-03-12 13:23:04
2023-03-12 13:23:04
South Africa, A Filmmaker's Paradise with Tax Incentives and Low Costs