The Essential Duties of a Movie and TV Show Producer
What Exactly Does a Producer Do?
All the work that goes into making a movie or TV show is the result of a team of people, each of whom brings their own set of skills and experience to the table.
The film producer is considered to be the most important and multidimensional of these individuals. From developing the idea to releasing the finished product, a producer is in charge of it all.
This blog post will discuss the function of the producer in the filming process, as well as highlight the most prominent producers in the business. Whether you're a film buff or hoping to break into the business, learning about the producer's role will help you better appreciate movies and craft stories that will stick with viewers. Come on, we need to get started.
In Hollywood, Who or What is a "Producer"?
A producer is a leading person in the film and television industries who manages the artistic and strategical elements of a project from its inception through its final stages of production. A film producer may be responsible for a variety of tasks, such as:
A producer's role in the development of a project's concept can range from coming up with the idea themselves to collaborating with authors and other creative types.
Producers are the ones who typically negotiate with investors and studios for the film's budget.
Producers are responsible for ensuring that the project abides by all applicable laws and regulatory requirements, such as securing all required permits and following all applicable union regulations.
Producers are in charge of overseeing the entire production process, from the initial concept and scriptwriting stages to the final cuts and promotions.
The producer is in charge of hiring the show's principal actors, directors, and technicians.
The producer is responsible for establishing and managing the film's budget and limiting overspending.
The producer is responsible for developing and overseeing the film's production schedule to guarantee that all sequences are shot on schedule and within budget.
The producer's problem-solving skills are essential, as they'll be needed to address any issues that crop up during production, be it bad weather or a malfunctioning piece of equipment.
In post-production, the producer is responsible for directing the film's editing, sound design, and visual effects.
If the film is going to be released in theatres or on streaming services, the producer will likely coordinate with a distribution company to set a premiere date.
A film producer is a key figure in the filmmaking process who is responsible for seeing the project through from inception to completion. They need to be well-rounded and capable of leading a group of artists and craftspeople to realise the film's potential and exceed viewers' expectations.
What Exactly Does a Producer Do While Filming?
On a film or TV set, the producer is the one who keeps the project moving forward and makes sure it's finished the way the director, writer, and other content creators envisioned it.
How Many People Does a Producer Collaborate With?
Everyone. The producer oversees the entire production process and maintains open lines of communication with the cast and crew as well as the marketing and distribution staff. The studio heads, investors, or (in the case of television drama) the showrunners all report to the executive producers.
How do I get into the Production Industry?
As a producer is expected to have a broad range of knowledge, many different paths can lead to the position, including those of script reader, production assistant, and even intern. Any job that helps you gain experience in the various areas of production is valuable experience on the path to becoming a producer. People often enter the entertainment industry by taking entry-level positions in support roles at either production studios, advertising firms, or management firms. If you have a great idea or access to high-quality source material and can successfully affix talented and creative people to your project, you too can become a producer in the auteurist vein.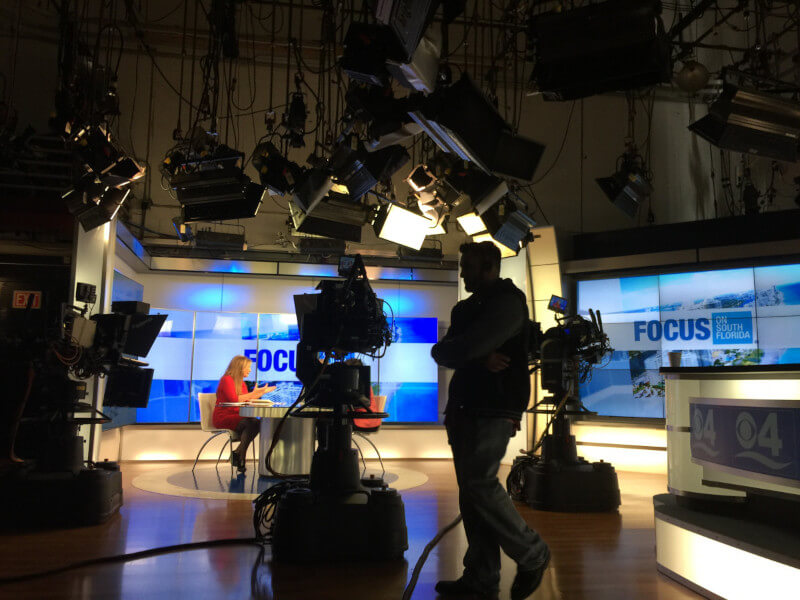 Those who can produce successfully are typically driven entrepreneurs who exude enthusiasm and self-assurance. One must be bold, confident, extroverted, and able to spread positivity. The ability to monopolise, convince, and inspire others is essential for any successful producer. The ability to express oneself artistically and creatively is also useful.
Short and long-term assignments, long hours, periods of self-employment, and non-work-related tasks can all add up to a lot of stress and pressure.
The Abilities a Producer Needs
Effective leadership, management, and organisation
Abilities in public speaking, influence, and bargaining
Competence with money and budgeting
Inspiration and imaginative capacity
Competence in mediating disputes and inspiring others
Get a Degree
The standard educational path for a film producer is either a two-year or four-year degree in film and in addition to English, you could major in business, business management, or a similar field. Some graduates go on to earn master's degrees in business or film to expand their professional networks and expertise. If you want to get a degree in TV production, you might take classes in the following areas:
Pre-production
Post-production
Contracts and negotiations
Character growth
Casting
Producing a Budgeted Line Item
Marketing
Establish Rapport
Building a professional network can be a great way to increase your chances of getting hired. Attending premieres, screenings, and talkbacks is a great way to network in the film and television industry. You can also set up informational interviews by reaching out to people through your school's alumni network, personal connections, or through friends and family. You can learn about the production industry and build your professional network all at once.
Develop Your Resume
Create short independent films or student films to get started. You can increase your marketability by lending a hand on the set of high-budget, high-scale productions. Create an online portfolio or reel to showcase your work to prospective employers, partners, or investors as you build your resume.
Hone Your Abilities and Expand Your Knowledge
Maintaining your competitive edge in the television industry requires you to adapt to its ever-evolving landscape and maintain a high level of expertise. Books, lectures, and online programs are all viable options. You can also benefit from taking part in television group discussions or reading articles on the most recent news regarding production practises and trends.
Jack of All Trades
Filmmakers can't make their movies without the help of producers. They are responsible for organising and overseeing all on-screen action. Producers are involved in every aspect of the production process, from writing the scripts to directing the films to promote them.
https://ylo.co.za/wp-content/uploads/The-Essential-Duties-of-a-Movie-and-TV-Show-Producer.jpg
683
1024
ylo.co.za
https://ylo.co.za/wp-content/uploads/top-logo-yolo.png
ylo.co.za
2023-03-12 13:17:55
2023-03-12 13:21:58
The Essential Duties of a Movie and TV Show Producer